Description
SmokeFire hardwood pellets were thoughtfully crafted for the best tasting BBQ. Designed to enhance the flavour of your food with no fillers, just authentic wood fired taste.
• 40% Mesquite, 60% Maple, 0% Fillers, 100% Flavour (ratio calculated by weight).
• Mild: full bodied, big and rich smoky flavour.
• Pairs well with: beef, poultry, pork, game meat, and seafood.
Fits: For use with Weber SmokeFire Wood Fired Pellet Barbecues and all other wood pellet barbecues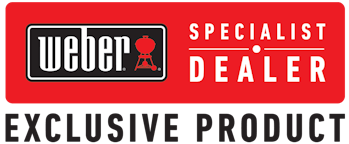 FEATURES
DESIGNED TO ENHANCE THE FLAVOUR OF YOUR FOOD
0% FILLERS, 100% FLAVOUR
AUTHENTIC WOOD FIRED TASTE